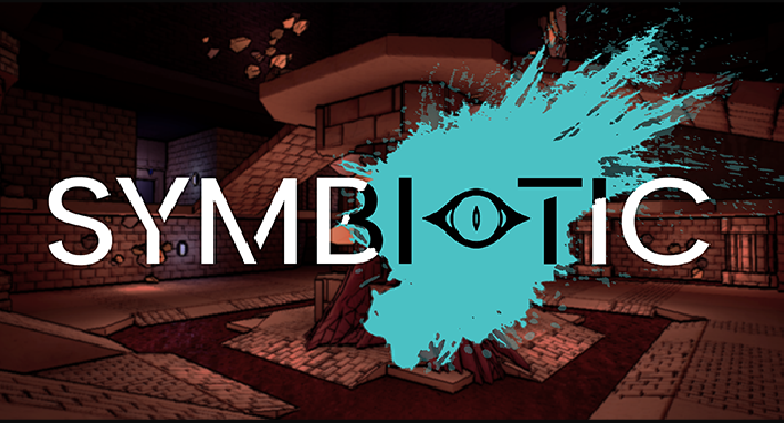 Symbiotic
A downloadable game for Windows
Symbiotic is a fast-paced, first-person roguelike shooter where you, a recently escaped prisoner, have stolen a real monster of a weapon: The Symbiote. As you fight to escape the ever-changing labyrinth of an alien planet, the weapon will evolve in your hands, growing in exciting and terrifying ways. You'll need that power to triumph the swarm's powerful leaders and escape alive.
Studio name: Verb Noun Studios
- Student-made game from Champlain College!
Wield a fully adaptable weapon that grows as you progress
Ultimate replayability with procedurally placed level layouts
Explore a strange alien world filled with dangerous enemies
Highly challenging boss battles to test your combat skills
Keyboard Controls:
WASD - Move
(Double) Space - Jump
(Hold) L-Click - Shoot
E,Q - To Choose Upgrade
Esc - Pause
R-Click - Active Upgrade
Tab - Shows Upgrades You Currently Have
Comments
Log in with itch.io to leave a comment.
Could we get a way to download the game? I wanted to play it after seeing the senior show.
Hello! Yes! I am trying to get one of my programmers to upload the build on Itch when he has the chance, thank you so much for your interest :)
Hello! I am not sure if you have played it already or not, but the game is fully playable and up there if you want to download that zip file! Hope you enjoy and please leave any feedback for "potential" future development. Potential in quotation marks, because we are not sure when we would be able to develop more of this game if we wanted to. Have a good day and we will get back to you if you comment anything else, thank you